Community Relations Audit
Companies and organizations are hard-nosed about spending money and measuring results. Yours is no different, undoubtedly. Being competitive and remaining viable require prudent investments of resources and an honest examination of the ROI.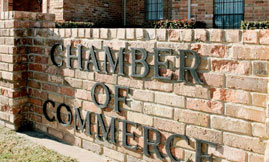 If you are not applying the same level of accountability to the time you invest in soft business relationships, you may not be getting the level of return that the investment should demand. Worse, you may be wasting time, which most of us can ill afford to do. 
In the good old days, leaders were required to belong to the appropriate organizations, serve on the appropriate boards and chair a capital campaign or two, not to mention attending the appropriate dinners and social events.  Those were the days before the competitive global marketplace sucked all time out of a busy executive's day. 
I observed the transformation first-hand at a local service club, once the enviable bastion of the cream of local business leaders. By the end of the 1990s, all of the plant managers, the hospital execs and the bank presidents were long gone. In their place, small business entrepreneurs, execs of social service agencies, lawyers, school superintendents and government professionals made up the roster.
Even so, the time crunch and work overload can be relentless. Explaining why he dropped out of a service club, a local mortgage professional told me, "Bob, I can't afford to spend two hours every week with a bunch of old folks listening to boring program speakers." This was a harsh, but real assessment.
I'm not picking on service clubs, but I do suggest that there should be strategic reasons for investing your time in outside affiliations–that there be a direct tie-back to your organization's reason for being and that the ROI be audited regularly.
Some of the reasons you might choose to send your execs into the community might include:
Exposure for your organization providing a reasonable expectation for ROI
Above average prospects for connecting with key people who can provide ROI
Your competitors are there—-for the right reasons
Your boss said so
We helped a client–the head of a large organization–evaluate whether time he and his executive staff invested in community, professional or social pursuits returned benefits that directly related to the company's goals and objectives. The client was surprised at how many investments were questionable when viewed this way.
I've heard people say "we're there because our competitors are there, but we get absolutely no value from it." Can you think of a worse reason to be involved? Especially when your competitors are hoping that you'll have the guts to get up and go so they don't have to make the unpopular decision.
Community Relations Audit
Ask Jonathan Lehrer Communications, Inc. to evaluate your community relations investments. We can help you define the "community" that makes sense for your organization and prioritize which civic involvements best fit your limited budget of money and time. Contact us to learn more about the Community Relations Audit.